Regular price
Sale price
$15.00
Unit price
per
Sale
Sold out
Description
How to Use
Ingredients
Introducing our Plastic-Free Canary Concentrated Hand Soap Refill Bars - a sustainable solution to reduce plastic waste in your home. Immerse yourself in the invigorating scents of Fir Needle and Sage, evoking the crispness of a winter morning in the mountains combined with the revitalizing embrace of a coastal breeze. This hand soap imparts a delightful and uplifting freshness to your cleansing routine. Elevate your handwashing experience while making a positive impact on the environment with this plastic-free solution.
Key Features:
Bold, Long-Lasting Scent:

 

Enjoy a captivating aroma that lingers on your hands, leaving them smelling delightful for hours.
Highly Moisturizing Formula:

 

Our unique formulation ensures your hands stay nourished and hydrated after every wash.
Vegan and Cruelty-Free:

 

We're committed to providing you with a product that aligns with your values, free from animal-derived ingredients and never tested on animals.
No Parabens or Sulfates:

 

Gentle on your skin and the environment, our soap bars are free from harmful chemicals, ensuring a wholesome cleansing experience.
Proudly Made in the USA:

 

We take pride in crafting these bars locally, supporting our community and ensuring the highest quality standards.
Mostly Organic Ingredients:

 

We've carefully selected organic elements to create a soap bar that not only cleanses but also cares for your skin.
Each compact 3oz bar has the remarkable capacity to fill up to 12 bottles of luxurious foaming hand soap, equivalent to approximately 96 ounces of liquid soap. That's three to four of the traditional refill bags or bottles! It's as simple as adding water. Just insert a slice into your foaming hand soap bottle, fill with water (warm water works best), and wait about an hour for it to dissolve. Then, pump the foaming soap into your hand, wash, and rinse.
Make a meaningful difference in reducing plastic waste without compromising on quality or fragrance. Elevate your hand-washing experience with our Plastic-Free Canary Concentrated Hand Soap Refill Bars today. Your hands and the environment will thank you. 
Insert one slice into any 8-10oz hand soap bottle with a foaming pump. These will not work well without a foaming pump. Fill with warm water and wait about an hour for it to dissolve. Use the foaming hand soap as needed for a natural and moisturizing clean. Refill the bottles as needed.
Organic Coconut Oil, Organic Sunflower Oil, Water, Potassium Hydroxide, Sodium Hydroxide, Fir Needle Oil, Clary Sage Oil, Organic Castor Oil, Vitamin E
View full details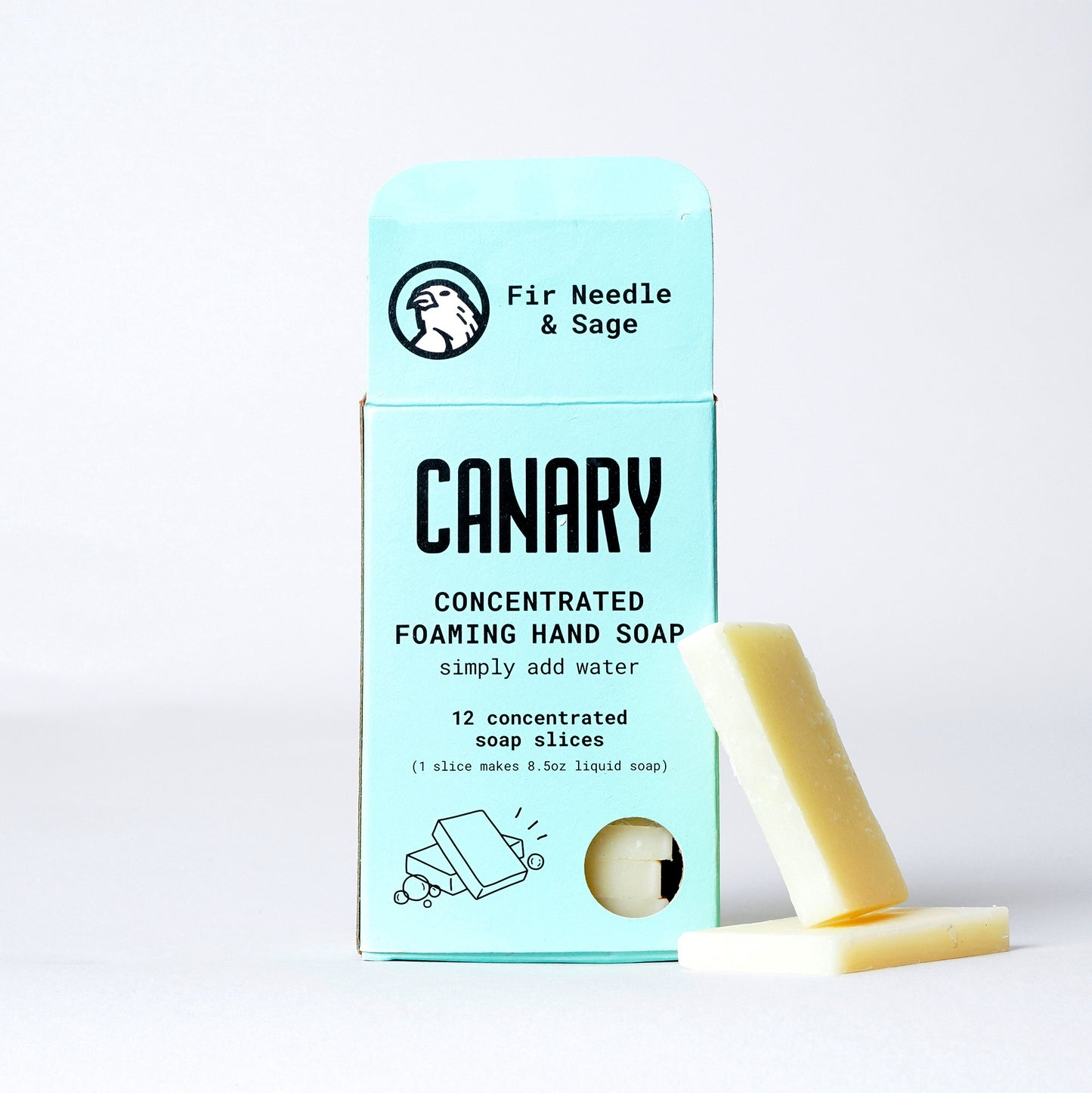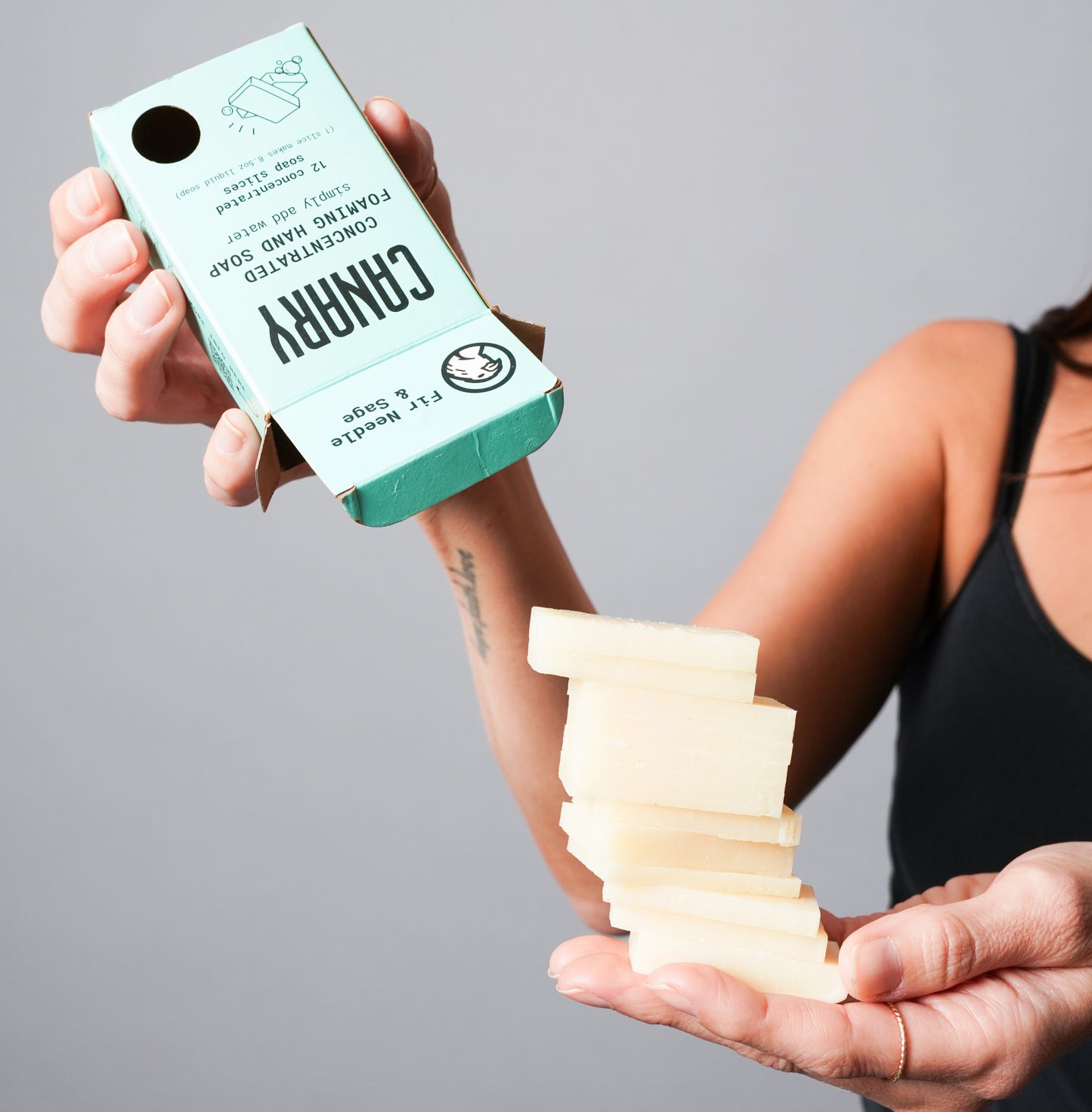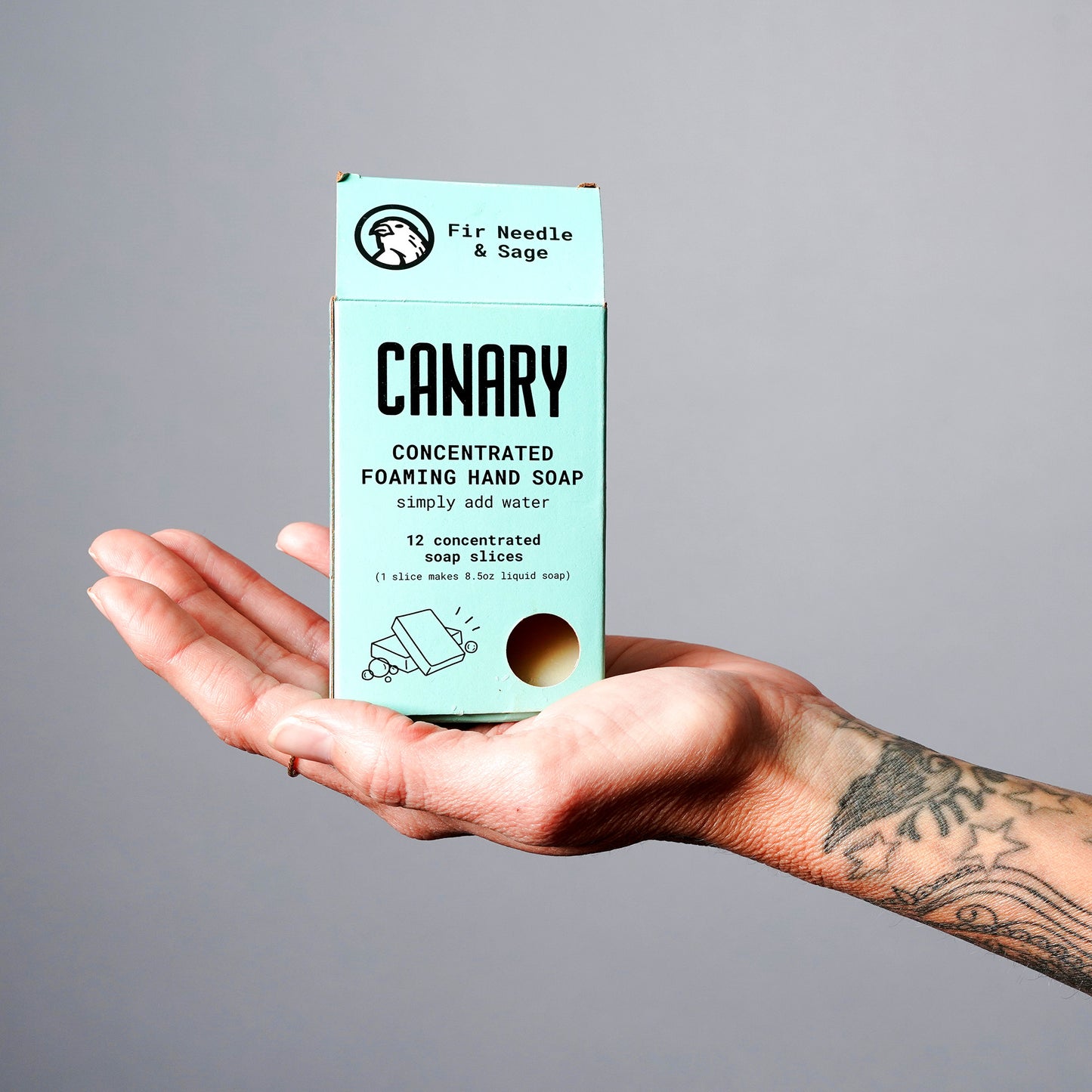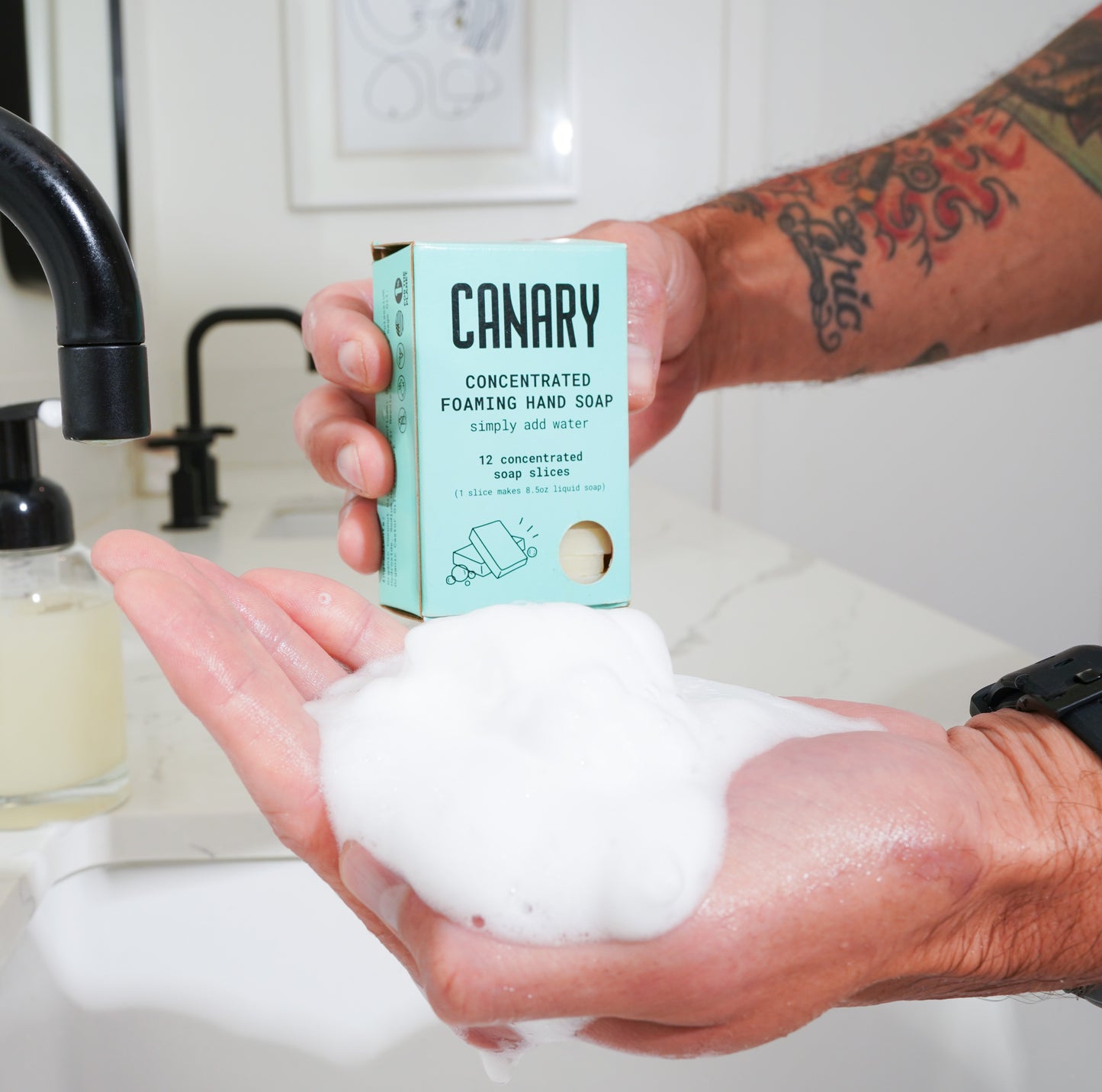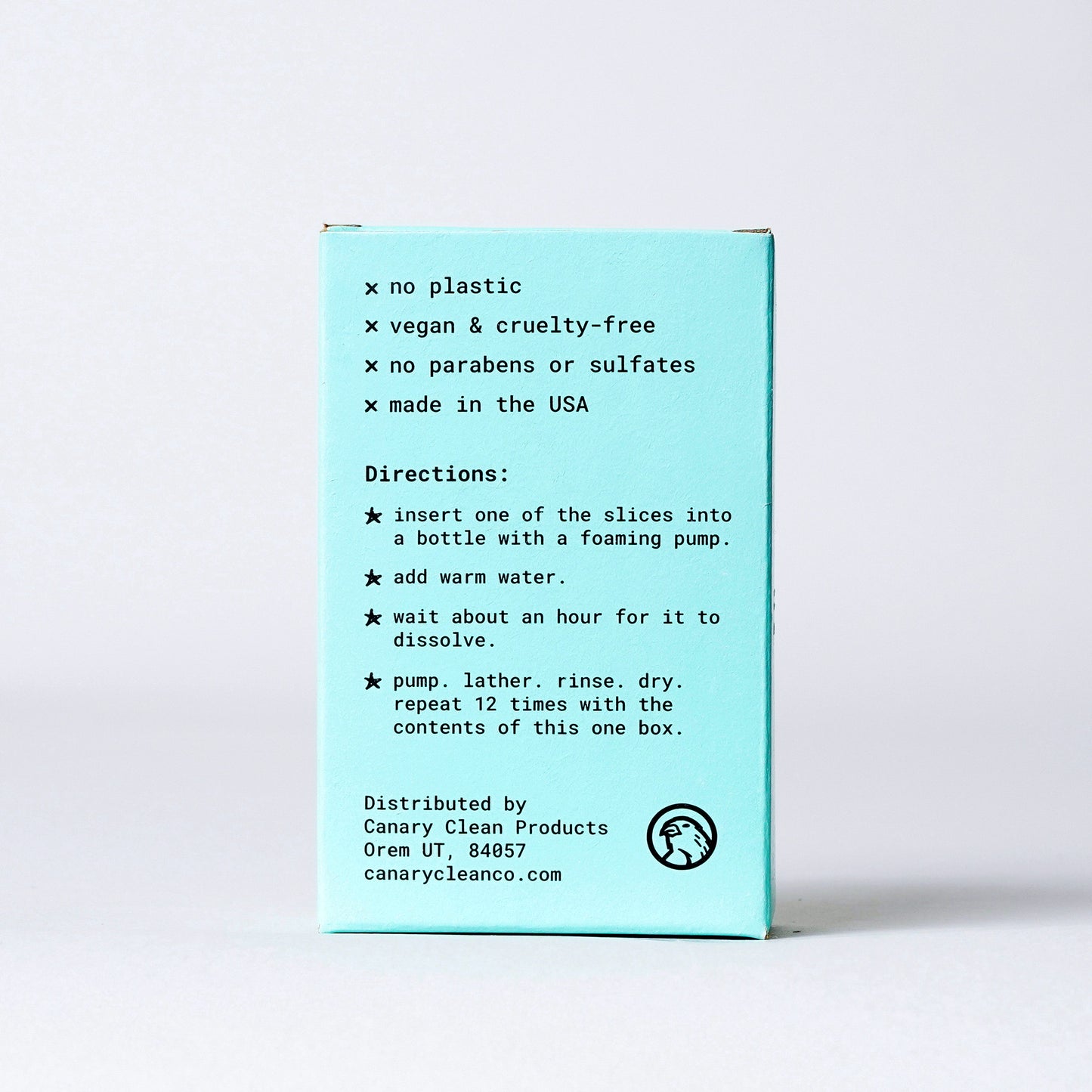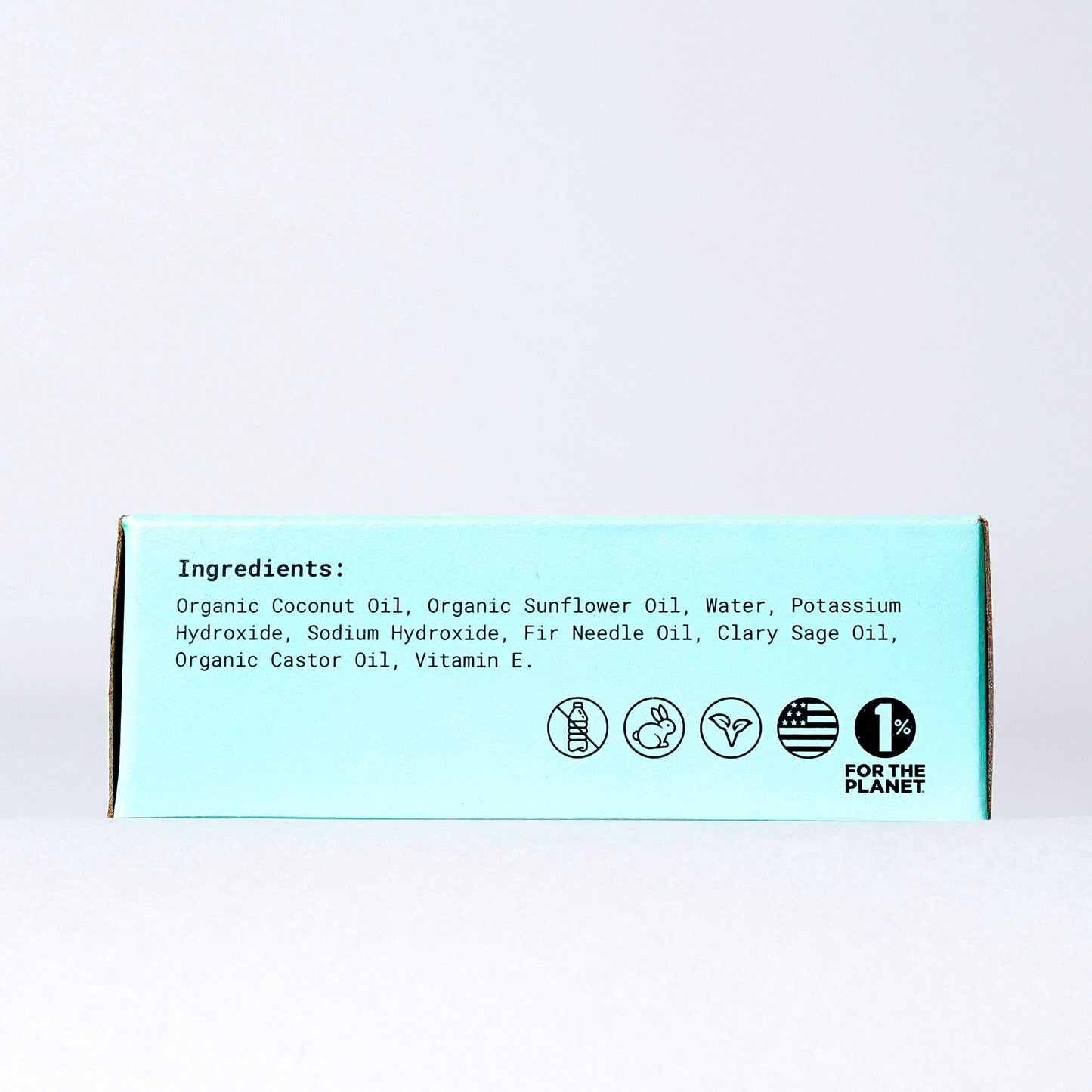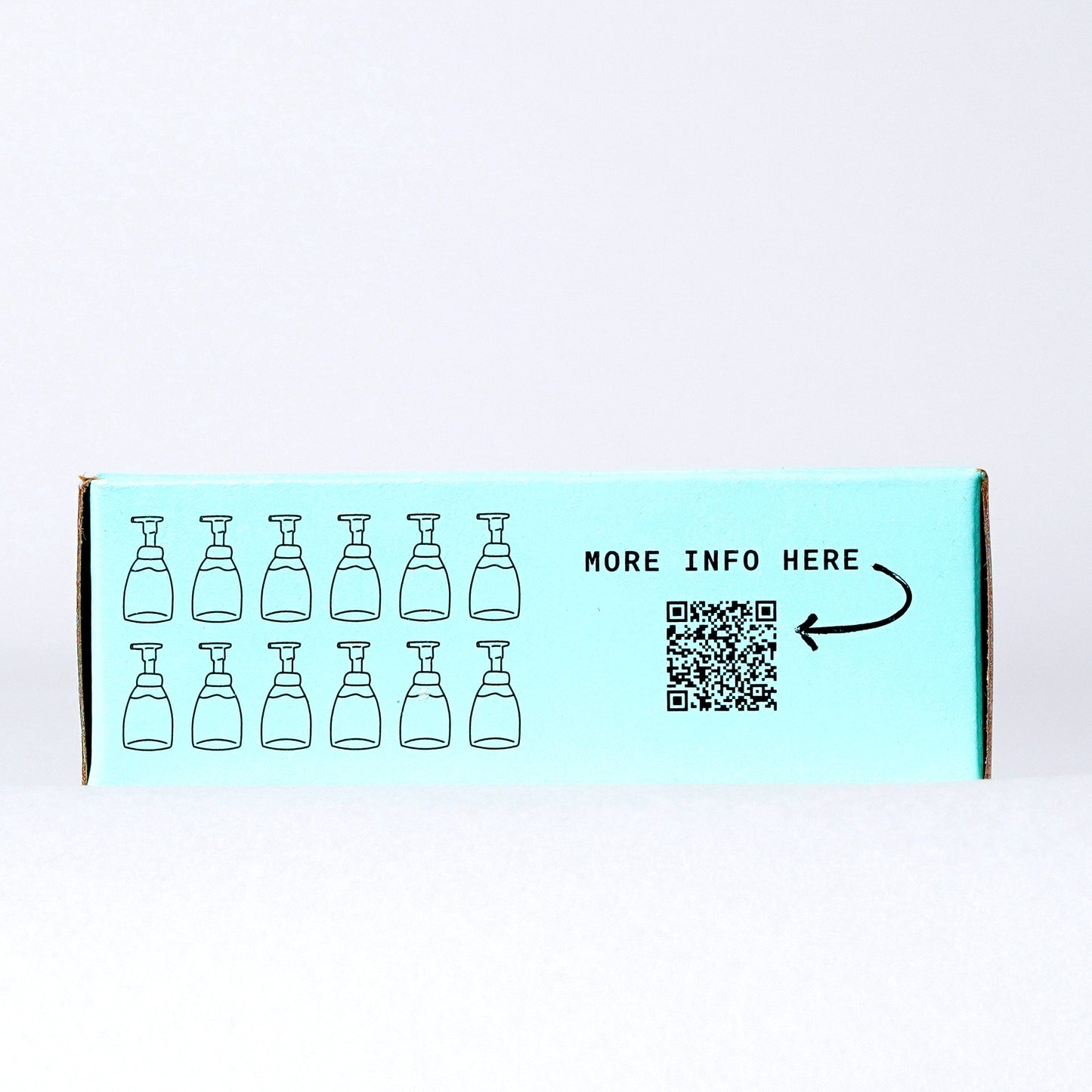 PLASTIC-FREE

No Plastic used in any of our packaging. Refillable glass jars and compostable pouches.

PARABEN-FREE

Parabens are used as a preservative in toothpastes and beauty products, but disrupt the normal function of hormone systems.

SLS-FREE

Sodium Lauryl Sulfate (SLS) is a cheap detergent additive that can irritate the skin, especially in kids and those with sensitive skin.

VEGAN & CRUELTY-FREE

We are a 100% Vegan and Cruelty-Free Brand. We love animals!

MADE IN THE USA

Proudly designed, formulated and packaged in America, in beautiful Utah.