Regular price
Sale price
$26.00
Unit price
per
Sale
Sold out
Description
How to Use
Ingredients
Ditch traditional toothpaste tubes and embrace a sustainable oral care routine with Plastic-Free Canary Toothpaste Tablets. Our eco-friendly toothpaste tablets offer a convenient way to maintain your dental hygiene at home, the office, or while traveling. Say goodbye to plastic waste and hello to a brighter, fresher smile!

Key Features:
Sustainable Oral Care: Plastic-Free Canary Toothpaste Tablets are your eco-conscious choice for maintaining dental health. Each tablet offers the perfect balance of freshness and sustainability.

Fresh Breath & Stain Removal: Enjoy the gentle yet effective breath-freshening benefits of our natural ingredients which help remove light surface stains from your teeth naturally.

Reusable Glass Jar: Our reusable glass jar is designed for a lifetime of use. Join us in our mission to reduce plastic waste and landfills by refilling the jar with our compostable refill pouches.

Subscribe and Save: When you subscribe, we'll deliver a 100% compostable refill pouch to your doorstep every 4 months, making it even more convenient to keep your oral care plastic-free.

Peppermint Flavor: Our Peppermint flavor is a fan favorite, offering a bold minty taste without being too harsh. Formulated to provide long-lasting, fresh breath.

Eco-Friendly & Vegan: - Our toothpaste tablets are not only plastic-free but also vegan and cruelty-free, with no parabens, sulfates, aspartame, or gluten.

Fluoride-Free: Our formula is fluoride-free, ensuring a safe and effective alternative for oral care.

Made in the USA: Trust in the quality of a product that's proudly made in the USA.

#PurgePlastics: Join our movement to eliminate plastic waste from oral care. Share your journey with the hashtag #PurgePlastics and be a part of a more sustainable future.
Place 1-2 tablets in mouth and crush with your teeth. Brush with a wet toothbrush for two minutes. Rinse thoroughly and enjoy a bright confident smile. Brush twice daily.
Xylitol
Erythritol
Natural Peppermint Flavor
Xanthan Gum
Microcrystalline Cellulose
Menthol
Sorbitol
Calcium Phosphate
Magnesium Stearate
Stearic Acid
Nano-hydroxyapatite
Calcium Bentonite
View full details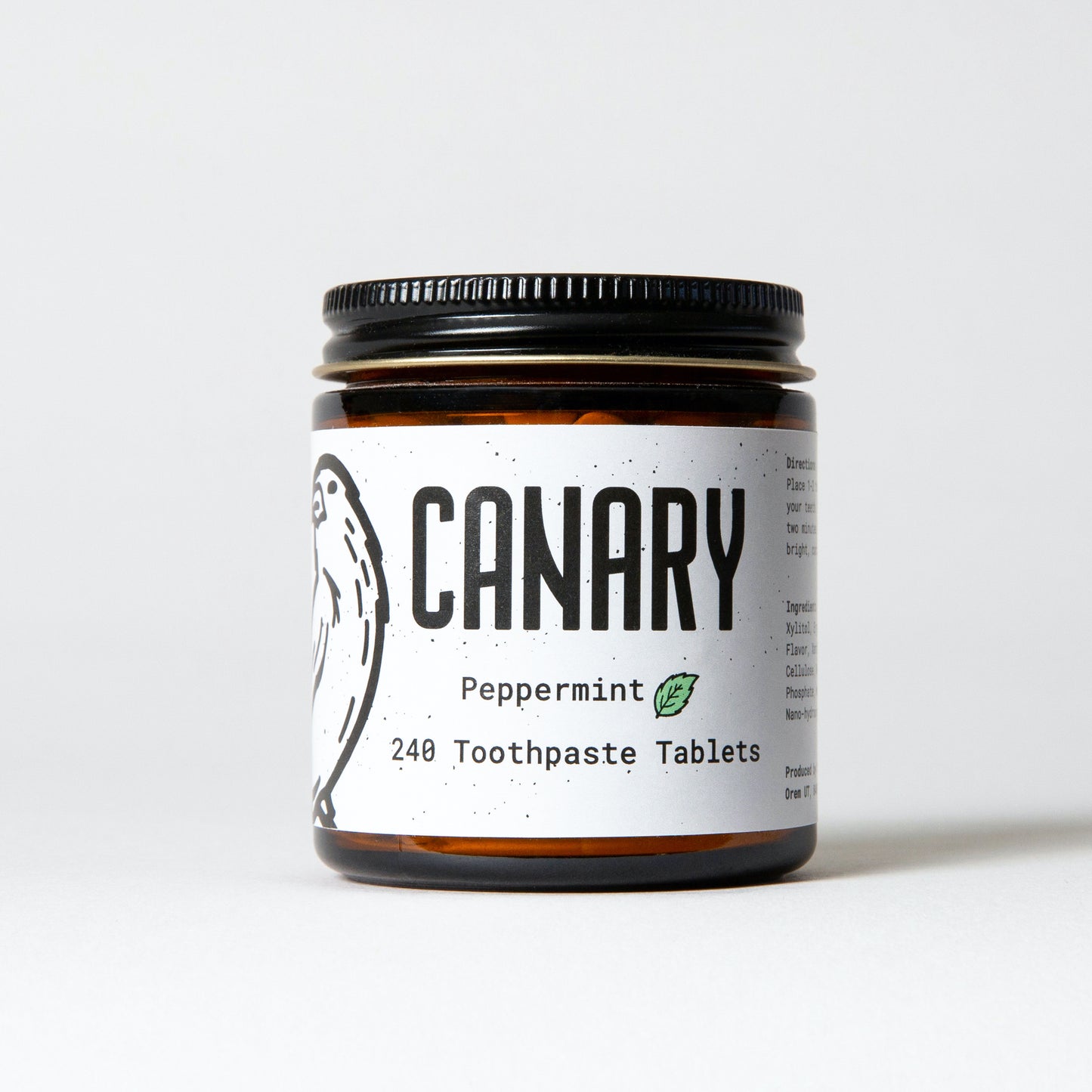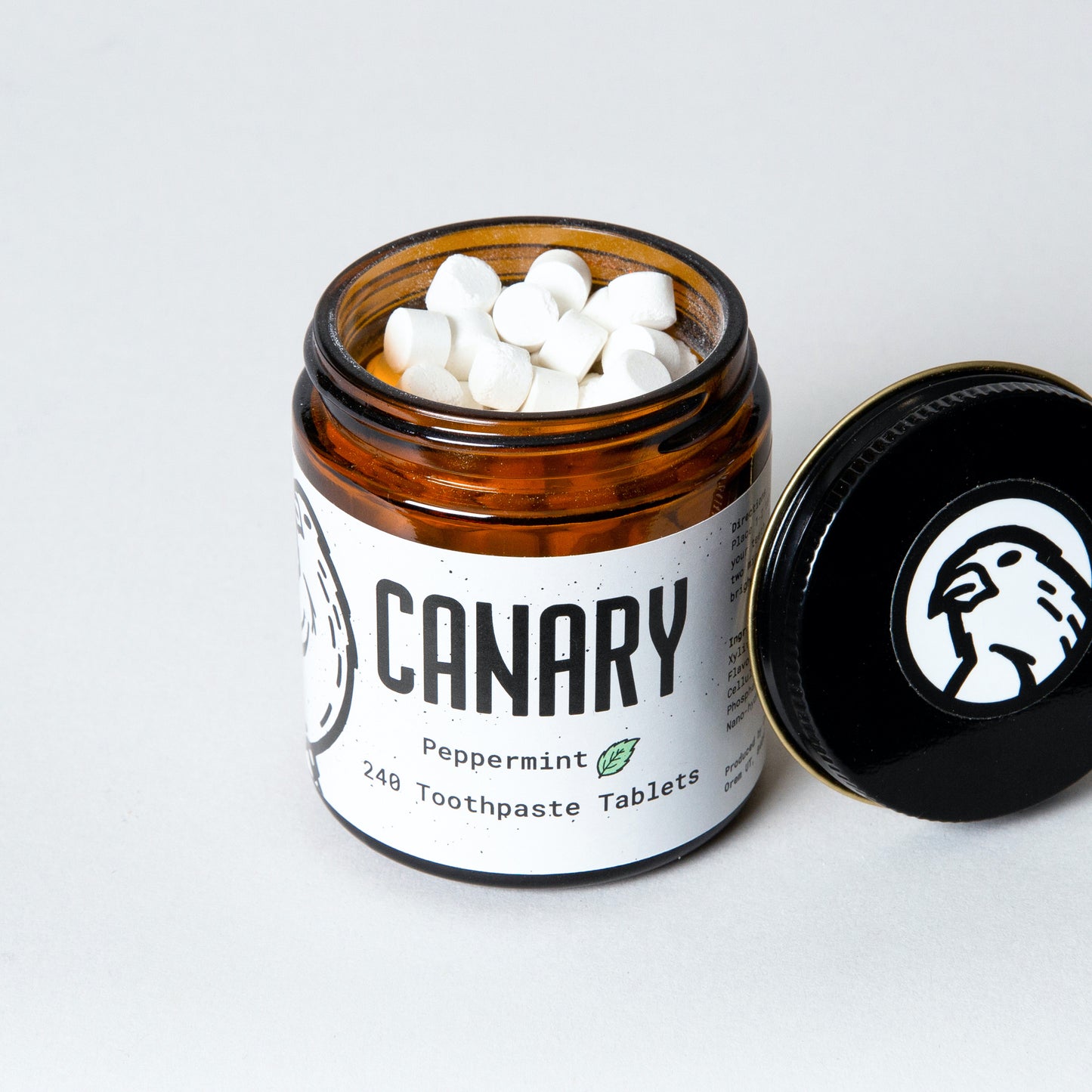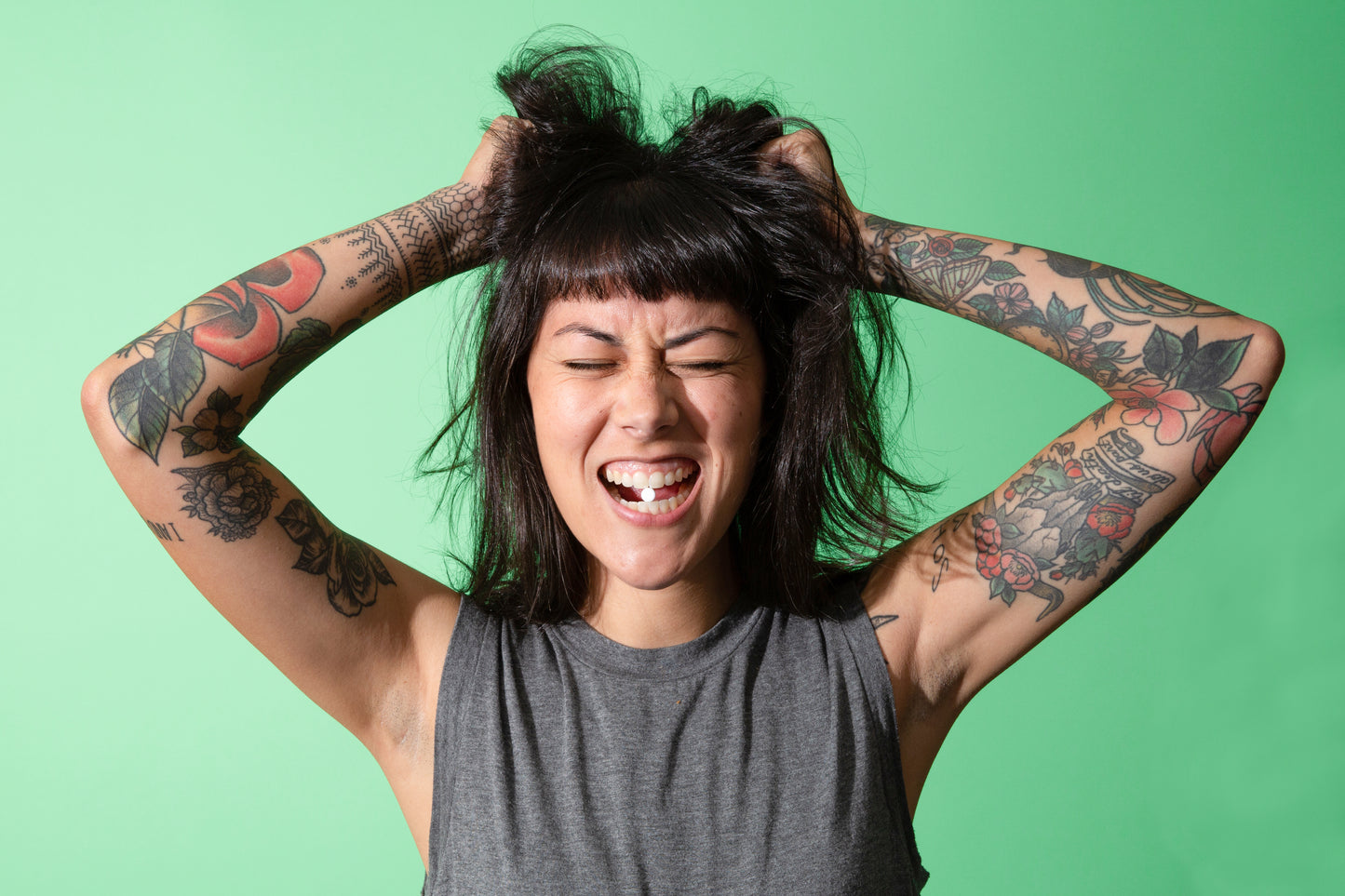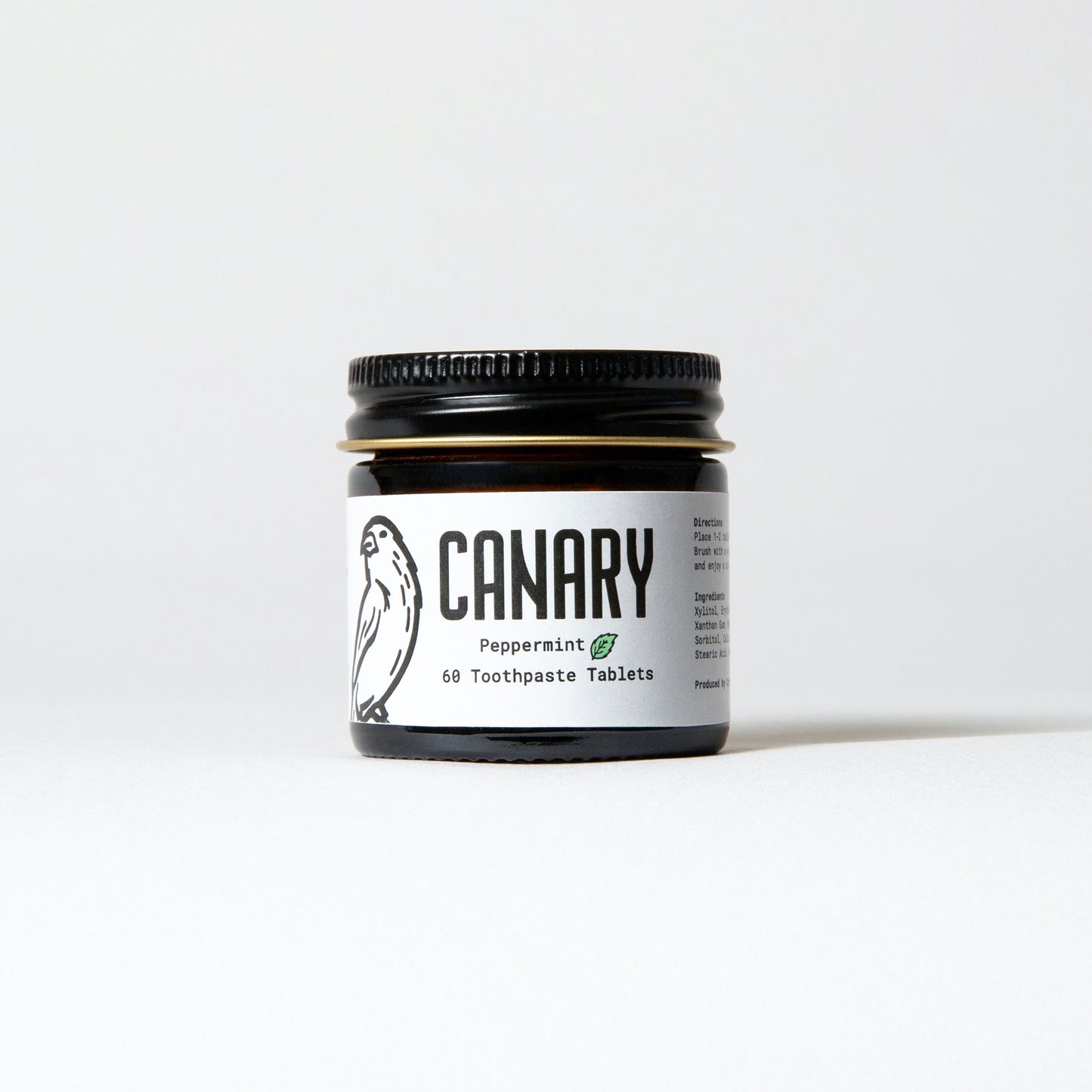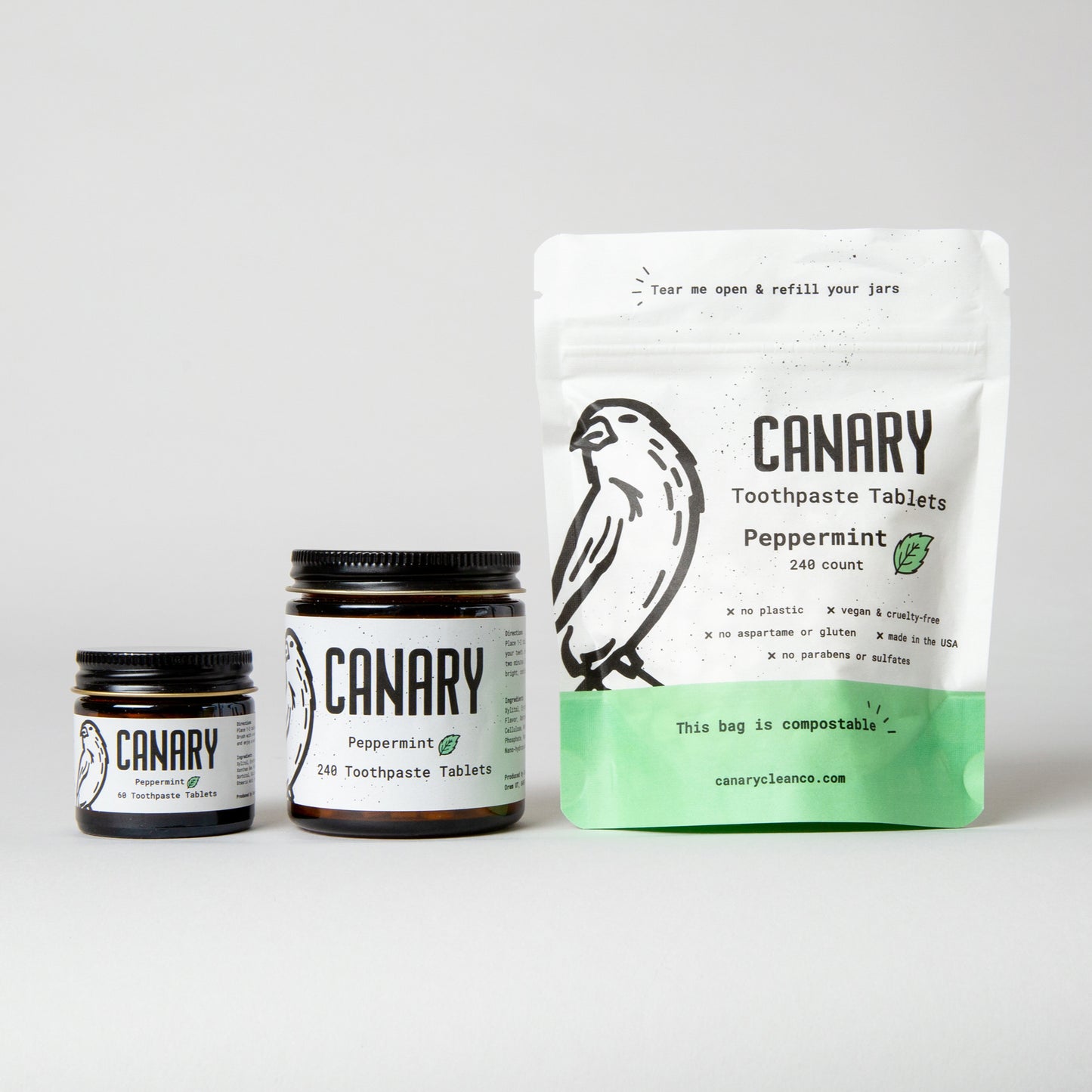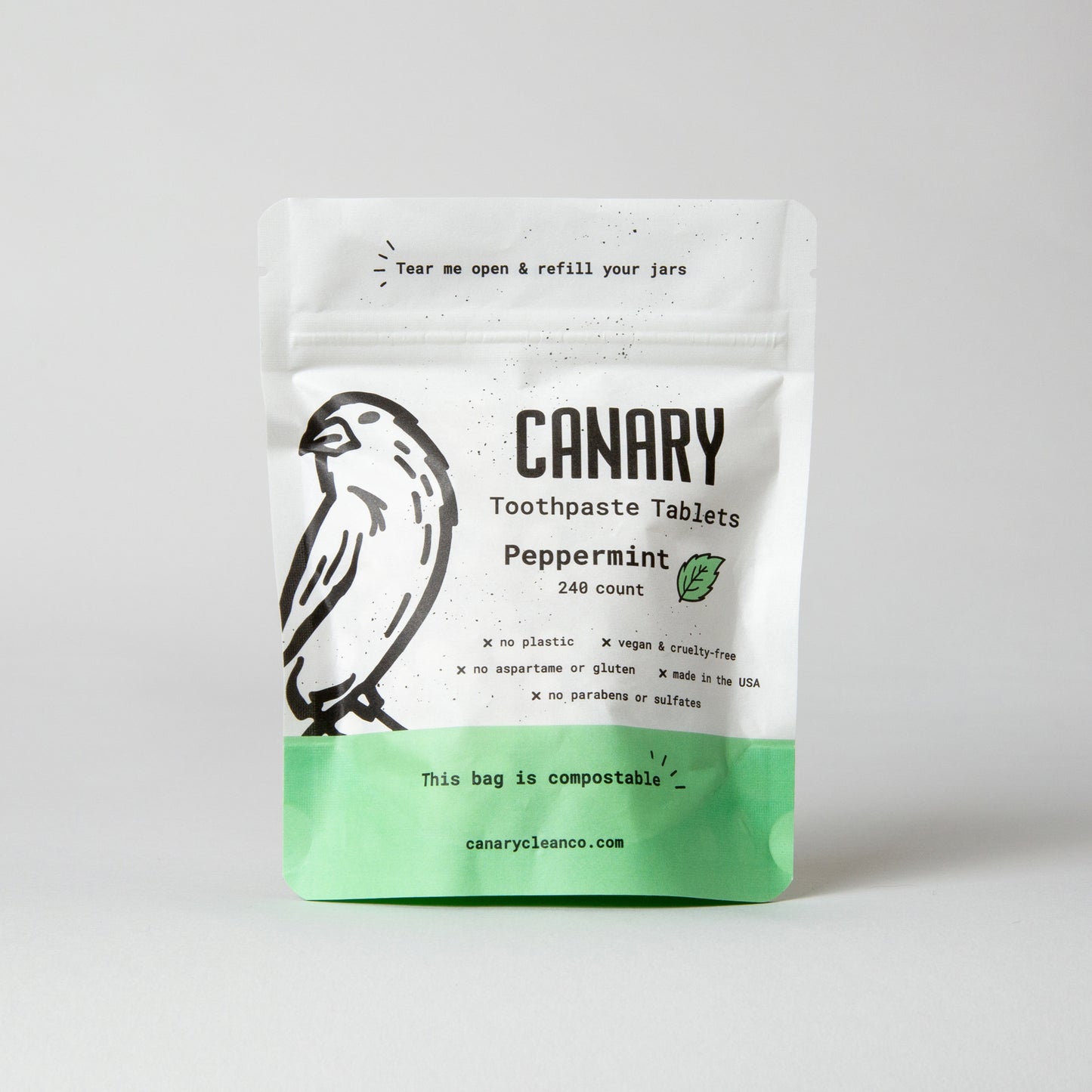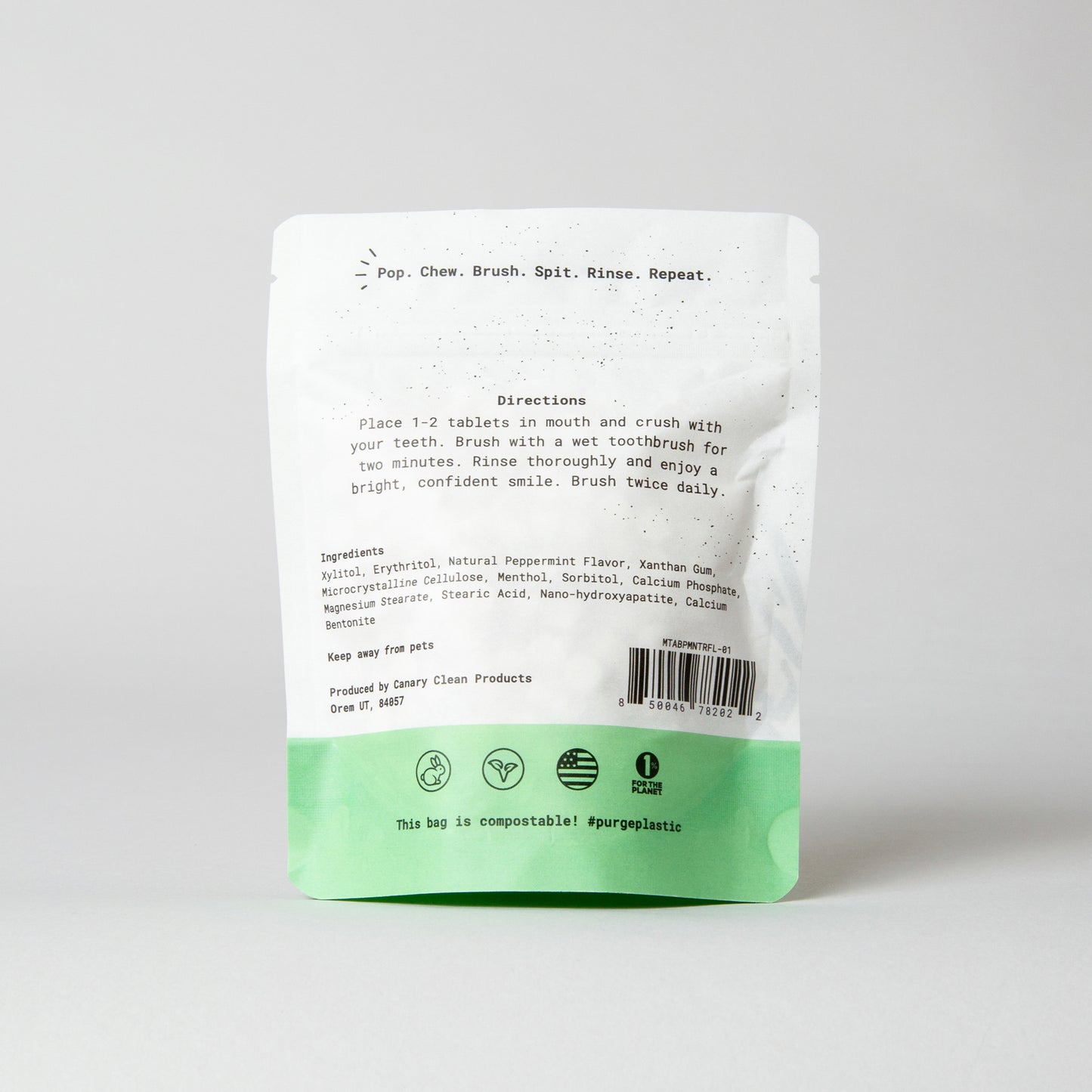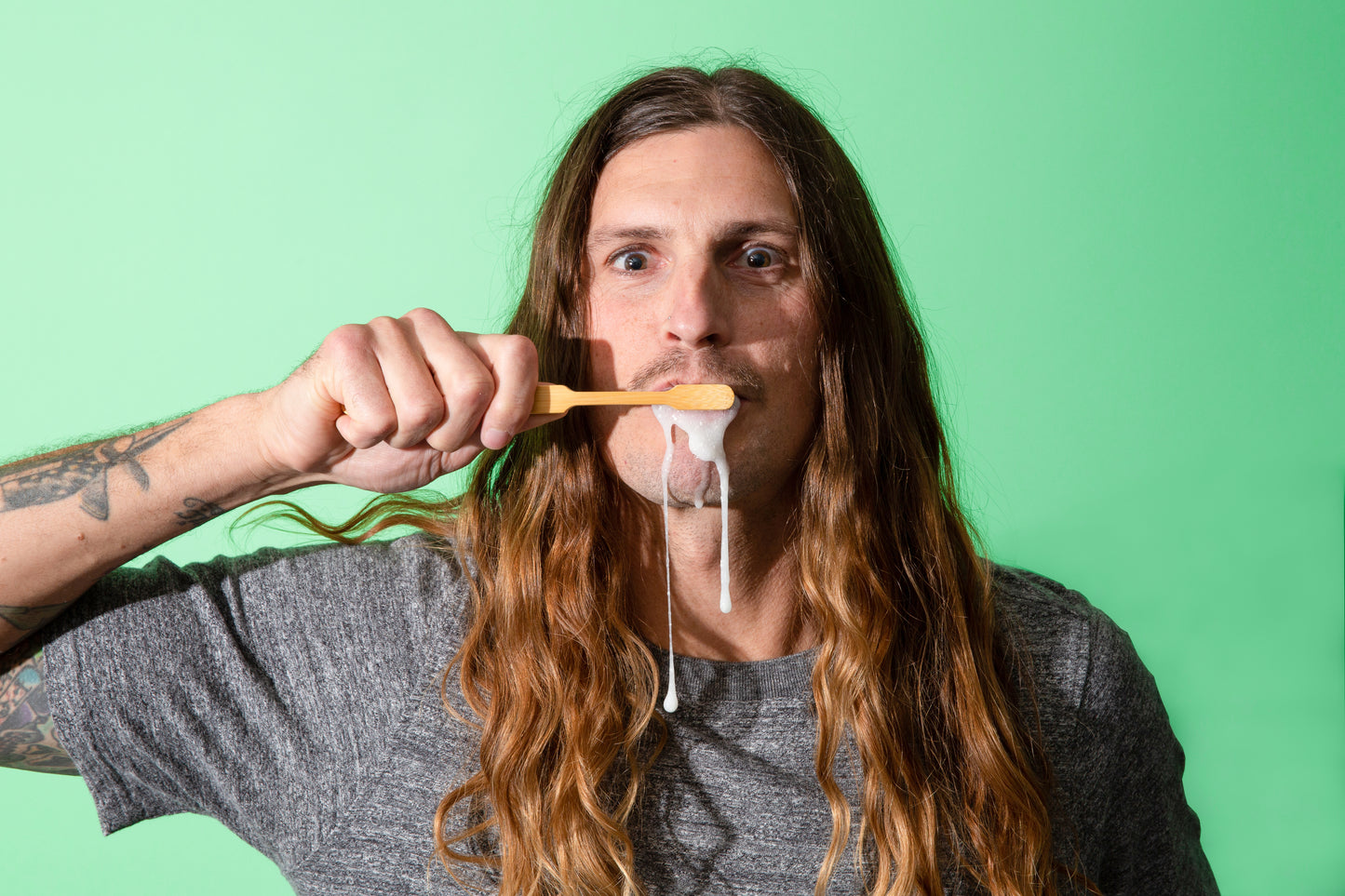 PLASTIC-FREE

No Plastic used in any of our packaging. Refillable glass jars and compostable pouches.

PARABEN-FREE

Parabens are used as a preservative in toothpastes and beauty products, but disrupt the normal function of hormone systems.

SLS-FREE

Sodium Lauryl Sulfate (SLS) is a cheap detergent additive that can irritate the skin, especially in kids and those with sensitive skin.

VEGAN & CRUELTY-FREE

We are a 100% Vegan and Cruelty-Free Brand. We love animals!

MADE IN THE USA

Proudly designed, formulated and packaged in America, in beautiful Utah.
These are THE BOMB!!! Obsessed!
Finally, something that makes me actually enjoy brushing my teeth! And, I know it's nothing toxic I am putting in my mouth. These tabs are genius, taste amazing and really work to make my teeth feel squeak clean. I AM A DIE HARD FAN now!
A little sweet for me
These work well and I have tried a bunch of brands of these. My lower rating is because I feel like the flavor is too sweet and not Monty fresh enough. It's not a problem when using the mouthwash at the same time.
I won't go back to regular chemical toothpaste in a plastic tube
Canary Clean Products I've been using these teeth cleaning tabs for about a week. The watermelon ones. The flavor is very light. It seems to be doing its job. Sometimes I use one, sometimes 2.my 8 year old granddaughter likes them also. Easy for her to use. I'm looking forward to trying some other items as well. Price is reasonable and competitive. Lessening my footprint is important. I love the ocean!
I used 2 tablets and after brushing my teeth my mouth didn't feel as clean or fresh as with the toothpaste in the tube.
Great tooth paste!
The only "complaint" I have is i wish the tablets were either a little bigger or foamed a bit more. otherwise its amazing! ilove the mint its not too over powering but leaves my mouth fresh and clean.